Start Date: 27th April 2020
Completion Date: 18th May 2020
Products: IKEA
Cabinets: Metod
Door & Drawer Panels: Haggeby
Splashback: Lysekil
Benchtop: Ekbacken
Oven, Cooktop & Range: Tjanlig,  Matmassig & Utdrag
Sink: Vattudalen
Project: – Hatton St Ryde
BEFORE:
Previously a rental, the client now wanted to move into it but kitchen was worn and impractical for her needs.
She chose an IKEA kitchen for its features, style and price.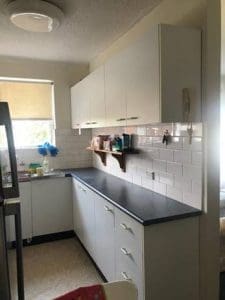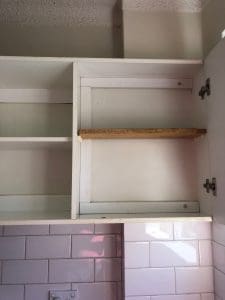 DURING:
Kitchen Demolition (incl. electrical, plumbing, flooring):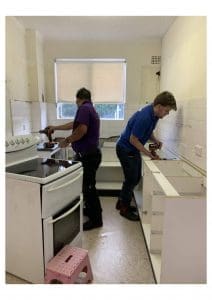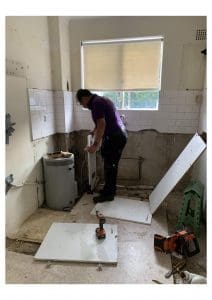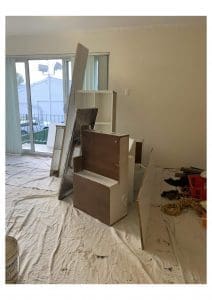 Wall Removal (incl. dealings with council):
An issue arose with the removal of internal wall, council had to come and inspect. All turned out OK in the end but we dealt with the council so the client didn't have to worry about it.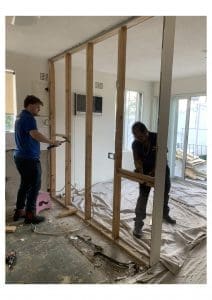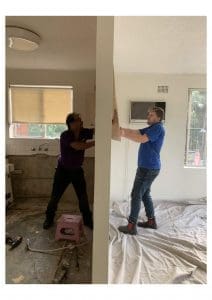 Disposal of all spoil to waste management facility:
Prep walls and floors for kitchen installation / Plumbing prep: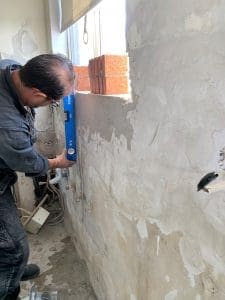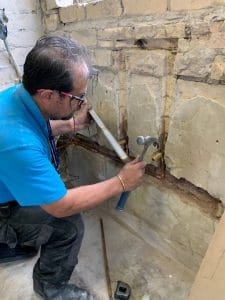 Cabinets ready to go in: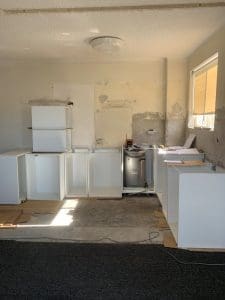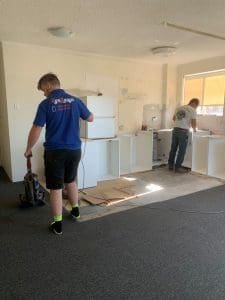 Floating Floors: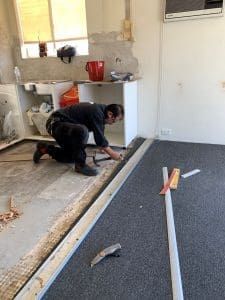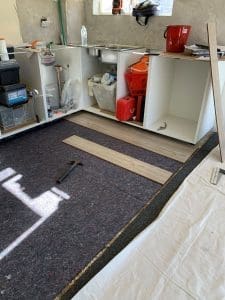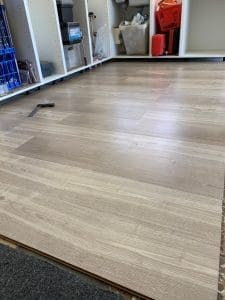 Benchtop Installation with sink and stovetop: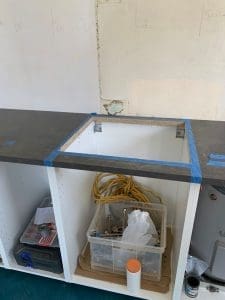 Installation of splashback including villaboard packing: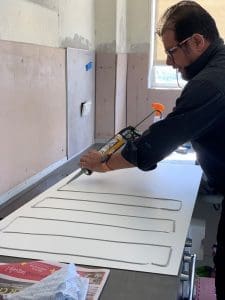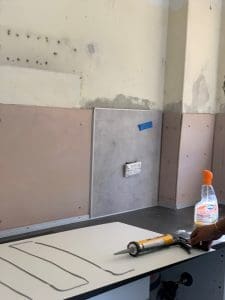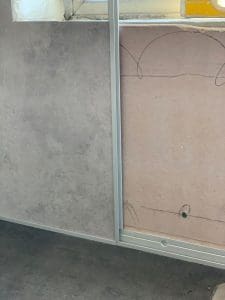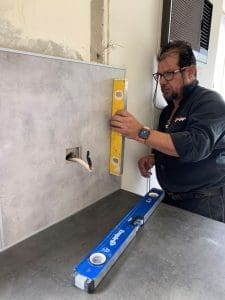 Install top cabinets: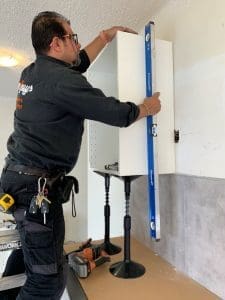 AFTER: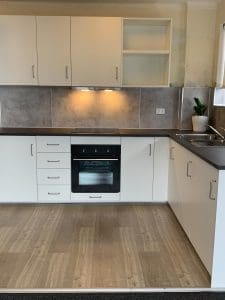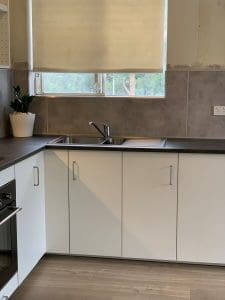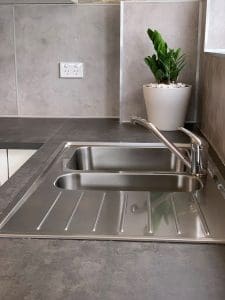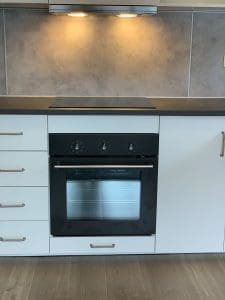 Customer chose to paint walls and replace blinds themselves.